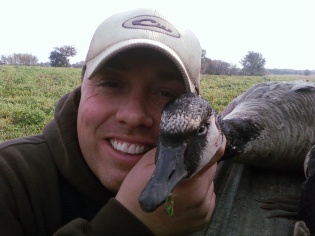 Brian "Boss Man" Cahalan
Location: Woodbury, MN
Years Hunting: 28
Preferred Gun/Choke: Winchester Super X3 series/Jebs Choke
Phone: 651.755.1612
Email: Click Here
Favorite Saying: "You will be farther ahead tomorrow, if you let yesterday go!"
Bio:Goose and Duck Smackers Owner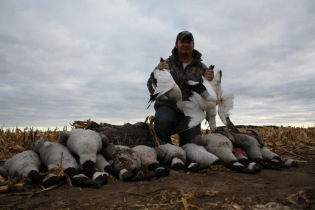 Benny "The Jet" Marleau
Location: Forest Lake, MN
Years Hunting: 14
Preferred Gun/Choke: Benelli Super Black Eagle, Jebs Choke
Favorite Saying: "Mountain Dew Kicks Butt, Its like crack in a can!"
Bio: "If his looks dont get ya, then the strenght of ten monkeys will!"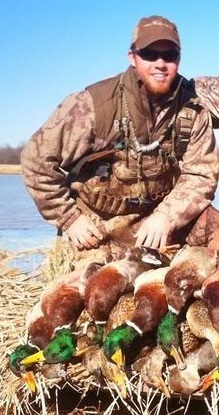 Gavin "Ole Gav" Roberts
Location: Greenbrier, AR
Years Hunting: 15
Preferred Gun/Choke: Benelli SB2, Jebs Choke Tube
Favorite Saying: "We're gonna make a pile a show dog can't jump over."
Bio: Gavin Roberts Hunts whatever is in season. Along with hunting waterfowl and contest calling, Gavin loves to chase spring turkeys with his family.He spends his time working with the youth group and college groups at his church.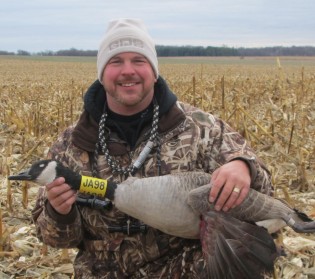 TJ "Hollywood" Sirovatka
Location: Somerset, WI
Years Hunting: 28
Preferred Gun/Choke: Bennelli Super Black Eagle/Jebs Chokes
Favorite Saying: "It's Going to be a Train Wreck kind of morning"
Bio: During the non waterfowl season, you will find TJ scouting for gobblers in Wisconsin. TJ is a very accomplished goose and turkey caller.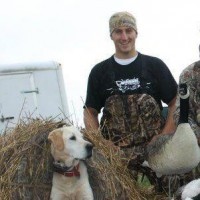 Holt "Holter" Watson
Location: Some Where Over The Rainbow
Years Hunting: 8
Preferred Gun/Choke: Benelli Super Nova/Patter Master
Favorite Saying: "You miss 100% of the shots you dont take!"
Bio: Kruger Farms Staff, Marsh Outdoors Staff, Holt enjoys hunting deer and fishing along with his extreme passion for waterfowl hunting.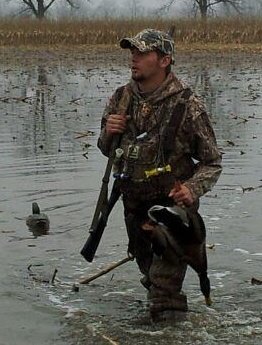 Vincent "Vinny" Barker
Location: Odessa, MO
Years Hunting: 12
Preferred Gun/Choke: Benelli Super Baclk Eagle 2, Pattern Master Choke
Favorite Saying: "Stop looking at me Swan!!"
Bio: For Vincent waterfowl hunting is a true passion. Over the years he has found his true calling when chasing the willey snow geese and slammin Mallards in the Fall.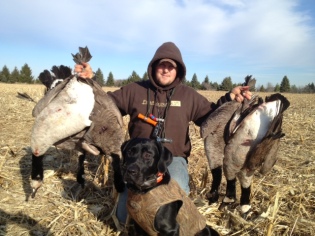 Nick Keller
Location: Rice, Mn
Years Hunting: 18
Preferred Gun/Choke: Extrema 2 12 gauge/Jebs Choke
Favorite Saying: "Go Getcha Some!"
Bio: His commitment to chasing waterfowl every year has allowed Nick to compile many years of first hand knowledge in waterfowl tactics. Nick also enjoys training his black lab.
BOOK NOW FOR 2019 SPRING SNOW GOOSE SEASON!


CONTACT GDS TODAY!
CALL NOW 651‑755‑1612